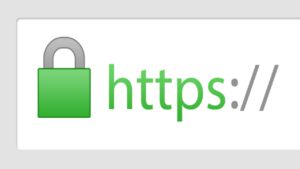 As the world continues towards more online presence, security becomes ever more important. Google and other web search and browser companies have recognized that it is more important than ever to secure websites. To secure your website, you need to install an SSL certificate.
An SSL certificate acts as third-party verification for a website's security. It then verifies the strength of the encryption used connecting to the site. In summary, SSL certification and validation are a necessary piece of web security for any business that collects information from its users.
From the team that formerly managed low end SSL Provider RapidSSL.com before it was acquired by VeriSign comes AlphaSSL – a specialist entry level SSL certificates.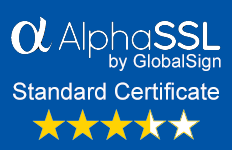 AlphaSSL Standard SSL Certificate
Secures one domain.Domain Validated.
1 or 2 year period.
Delivered within minutes.
Compatible with all browsers.
2048 bit root strength.
256 bit certificate.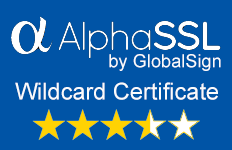 AlphaSSL Wildcard SSL Certificate
*.yourdomain.com
Domain Validated.
1 or 2 year period.
issued in 5 minutes or less.
Compatible with all browsers.
2048 bit root strength.
256 bit encryption strength.
Unlimited server licensing.
www and non-www.
Sectigo (formerly Comodo) is the world's largest Certificate Authority with more than 700,000 customers and over 20 years of SSL / TLS certificate experience.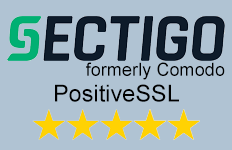 Secures one domain.
Domain Validated.
1 or 2 year period.
Delivered within minutes.
Compatible with all browsers.
2048 bit root strength.
256 bit certificate.

$50,000 SSL Warranty.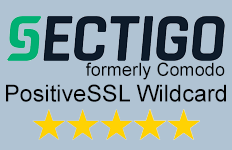 Sectigo / Comodo PositiveSSL Wildcard
*.yourdomain.com)
Domain Validated.
1 or 2 year period.
issued in 5 minutes or less.
Compatible with all browsers.
2048 bit root strength.
256 bit encryption strength.
Unlimited server licensing.
www and non-www.

$250,000 SSL Warranty.

Unlimited re-issuance.
---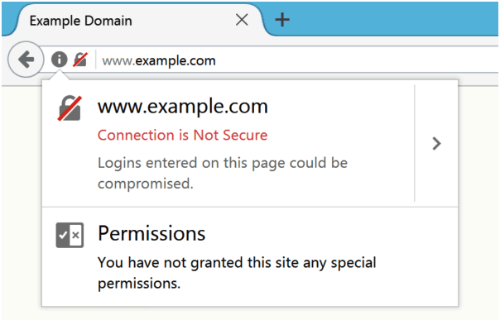 SSL certificate is necessary for any website that:
wants to be included in Google searches;
provides online shopping or e-commerce of any type;
has a contact form or request for information;
uses a login (such as user name and password);
seeks to project a legitimate and professional image.
Different SSL certificates provide different levels of security, depending on the level of protection and security features needed.
You may be familiar with visual elements such as Site Seals, the HTTPS:// protocol appearing in the URL, but there are also less-visible functions that help protect your website and visitors.
No matter what level of security you choose, your users will recognize that your site is safe, and that leads to greater trust in your brand online.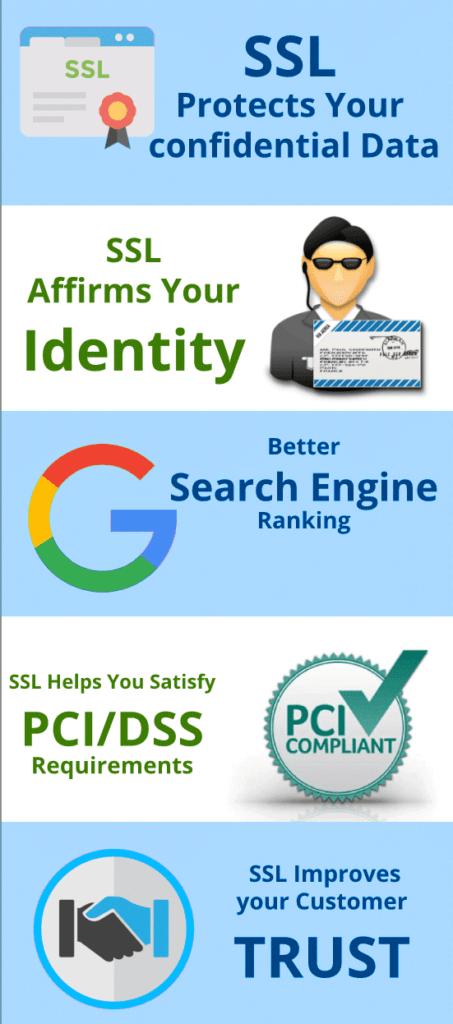 Eliminate Security Warnings
In July 2018, Google announced they would begin marking all sites without an SSL certificate as "not secure." This identifier tells website visitors whether their personal information is safe and secure while they're browsing sites on the internet.
When an SSL certificate is present on a site, the site's URL will display as 'HTTPS' and you'll see a green lock next to the words 'Secure' in the URL window.
HTTPS further indicates that the site protects user data and ensures that the user is connected to an authentic site.
HTTPS and SSL are Necessities for Google
SSL certificates have been a ranking factor since 2014 but as time goes on and Google works toward a more secure internet, their importance has grown. This is a good thing for your business, as it gives you a competitive advantage against businesses who do not have an SSL certificate on their site.
Before 2018, SSL was generally considered a luxury. Then in July 2018 Google began displaying the security of the connection in the address bar of Chrome on all website pages, marking all HTTP pages "Not Secure".
However, the good news is that it is now easier than ever to secure your website with SSL.
Domain Validated (DV) SSL Certificates
SSL certificates were once very expensive and difficult to obtain. However, times have changed and now it's quick, easy, and affordable to add SSL to almost any website.
Domain Validated (DV) certificates usually show as a green padlock next to the URL in the address bar. Indeed, this is the quickest validation you can receive, and you won't need to provide complicated documents to apply. In contrast, all that's required is a DNS entry on your domain or placing a special file on your website. As an alternative, you can confirm validation by email. Furthermore, Domain Validated (DV) certificate offers the same level of encryption as the most expensive certificate.
This verification happens when you add a DNS entry to the CA or upload a special file with code to your website. Similarly, you may be able to respond to email confirmation. For this certificate, the CA will review the right of the applicant to own the domain being submitted.
The verification usually happens immediately but the exact time it takes may depend on how quickly you can act on the requirements. Once the verification process is complete, a certificate is issued for your website. Then you can either download the certificate or have it emailed to you. Finally, when the certificate is in your hands, you will need to upload and install it to your website.
Just as there are many different types of web servers in existence, there are likewise various installation procedures. For example, you may be hosted on a cPanel or BlueOnyx server. Or you could be using a Windows server. Indeed, there are too many possibilities to list. The exact instructions to install your SSL will therefore vary. We recommend that you check with your hosting provider (say, VIRTBIZ, for instance) for complete instructions.
Wildcard SSL Certificate
In contrast to a standard certificate that only secures a single host in a domain, a wildcard certificate applies to all hosts or sites in a domain.
In fact, a Wildcard SSL Certificate can save you money and time by securing your unlimited sub-domains on a single cert. Wildcard certificates work the same way as a regular SSL Certificate, but have one major advantage. The star is used to serve as placeholder for all possible hostnames of the example.

For instance, a single Wildcard certificate for *.website.com can be used for:
www.yourdomain.com
payments.yourdomain.com
login.yourdomain.com
mail.yourdomain.com
download.yourdomain.com
anything.yourdomain.com
If you have multiple sub-domains to secure, then a Wildcard SSL Certificate purchase can save you hundreds or thousands vs the cost of buying individual SSL certificates.
A good SSL certificate is essential for your website
In summary, SSL is like the backbone of our secure Internet. It protects your information as it travels across the Internet. SSL is essential for protecting your website, even if it doesn't handle sensitive information like credit cards. It provides privacy, critical security and data integrity for both your websites and your users' personal information.
Despite this important component of SSL, many site owners have put it off due to the price or thinking it may be too hard to install. Today, getting an SSL certificate is much easier. Furthermore, installation is super simple.
If you are a VIRTBIZ web hosting customer, we will even install SSL for free on your site for the cost of the certificate. We can hardly make it easier than that.
Take the important step to secure your website with SSL today. Not only will that build trust with your users and customers. It will also help your search engine rankings.