"Bring Your Own Cloud."
Our Dallas colocation datacenter facilities will accommodate your full cabinet, half rack, or single server. While other Dallas data centers will only accept large installations, or lock in to long term commitments, we offer the most flexible Dallas colocation packages available.
VIRTBIZ has enclosed cabinets for rack-mount gear in addition to exclusive horizontal shelving for colocation of your mini-tower systems.
Would you like a no-obligation quote for colocation service? Start your quote by giving us a bit of information: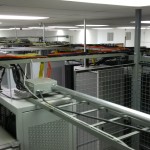 VIRTBIZ datacenters have the space, power and network capacity to handle your Dallas colocation needs. What's more, our service is available month-to-month, without a long term contract.
For a limited time, we are offering FREE shipping to our Dallas colocation center*! Talk with our professional staff at 972-485-4125 for details on how we can get your Dallas colocation up and running today.
Dallas Datacenter with STRENGTH
Our DAL1 Dallas colocation datacenter was originally built in 1953 and features solid masonry walls that are 14 inches thick. This protects the inside from wind and other hazards. The building floor stands at a 3 foot elevation from ground level to guard against flood risk. In addition, we've installed a newly upgraded weather-resistant roofing system designed to handle the worst weather likely to occur in our region.
Dallas Datacenter with PERFORMANCE
VIRTBIZ is built for speed. We utilize super-fast software defined routers connected to premium carriers. Our switched network is 100% Cisco powered. All this is to ensure your data has the maximum performance available.
Dallas Datacenter with RESILIENCY
We offer the benefit of an extensive metro-area fiber network. Our datacenter features 6 separate service entrances and a multitude of available carriers. Therefore, our customers always receive the best possible Internet connectivity.
In addition, VIRTBIZ maintains high-performance wireless backhaul links. These ultra-low-latency systems provide additional data paths to add to our performance as well as fault-tolerance. This is a Dallas data center exclusive, made possible by our extensive background in wireless communications. What's more, we are unaware of any Dallas colocation or hosting facility with this capability.
Customers who require custom connections or dedicated circuits have the convenience of being able to deal directly with the service provider of their choice. Our facility boasts high capacity unlit (dark) fiber as well as copper-based circuits so that customers can negotiate their best pricing directly with the carrier of their choice.
Our fiber and access partners include AT&T, CenturyLink (Level3), Crown Castle (Fibernet), EllumNet, Spectrum Enterprise and Zayo.
Dallas Datacenter with RELIABILITY
VIRTBIZ DAL1 features two separate electrical service entrances to allow for true A/B power. Electricity is provided via both the Dallas CBD and the Baylor Hospital grids. By using North/South and East/West electric supply lines we minimize the impact of any single point of failure.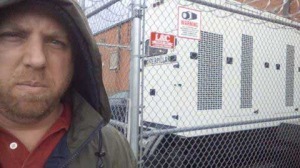 UPS power is supplied to the entire datacenter in order to guard against brief interruptions. In addition, our automatic systems will start and connect to our Caterpillar diesel generator bank to ensure maximum uptime even if utility service fails. We store enough fuel onsite for 24 hours of generator service, and maintain a safety refueling period of 6 hours.
Environmental controls (cooling) are supplied by N+1 glycol- and air-cooled CRAC systems. N+1 CRAC chillers / dry coolers maintain 40-50% humidity under ASHRAE recommended guidelines as well.
To ensure maximum availability, the NOC has been strategically placed in the center of the building and benefits from the same highly-redundant power and network design as the datacenter. In other words, the NOC, along with the datacenter, remains insulated from external conditions and is capable of indefinite operations even in the absence of utility service. This is important because it means your support team is just as available as your servers.
Dallas Datacenter with SUPPORT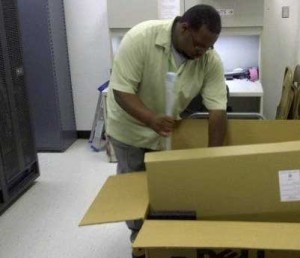 Great support is more than just technical competency. To that end, our support Team is comprised of a dedicated group of individuals who are hired as much for customer service skills as their technical acumen. After all, your datacenter is only as good as the people behind it.
We're here when you need us. Whether it's a quick reboot, lending some remote-hands or helping with unloading and preparing new equipment, our Dallas-based Support Team handles all support requests exclusively from our Network Operations Center (NOC).
We are even able to help with more advanced needs. For example, our techs can swap hard drives, replace components and trouble-shoot hardware problems. We even make web-based IP-KVM available on an as-needed basis so you can be "virtually there" even if your equipment is offline. Unlike other providers, we do not charge outrageous fees for this service. We handle Most minor tasks at no cost.
Above all, no matter if you're across town or across the globe you can rest easy, secure in the knowledge that a dedicated team is available at a moment's notice.
Dallas Colocation in our datacenter offers several advantages: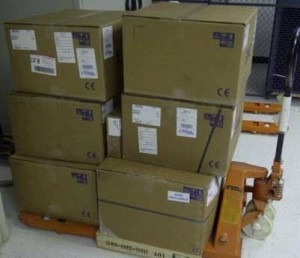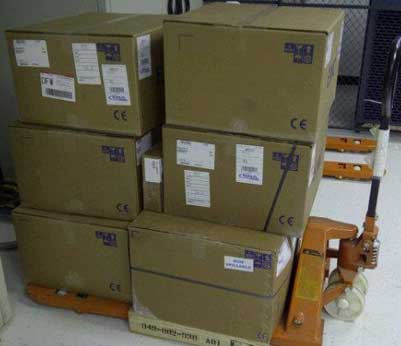 Central US location for low latency throughout the United States.
Dallas Central Business District power grid offers unsurpassed 6x redundancy.
Insulated from natural disasters such as flood, hurricane, earthquake and forest fire.
Direct access to over 75 major carriers.
Premium bandwidth from multiple providers.
Multiple diverse entry connectivity points.
Raised floor or overhead wire tray.
Enclosed cabinet or open rack.
24 hour customer access to facility.
6x redundant Dallas CBD power grid.
UPS battery backup.
N+1 CRAC datacenter cooling systems.
Diesel generator with unlimited run time.
Full-time, US-based support staff.
Cisco-powered network with 120Gbps routing core.
Dry-pipe / Halon fire suppression.
State-of-the-art video surveillance.
Multiple levels of facility security.
When you want colo for Dallas, you want the VIRTBIZ Dallas colocation datacenter! Contact us today for complete details on our offerings and a no-strings custom colocation quote and Dallas datacenter tour.
We truly want to earn your business. Give us the chance, and we'll show you why VIRTBIZ is your best choice for server colocation in Dallas.
*Free shipping maximum $35 credit to 2nd months service invoice when provided with shipping receipt that matches tracking number.