4Oct2013
Our telephone provider for our 972-485-4125 number is having an outage.  In the meantime, our toll-free 866-485-4125 and 214-461-2601 numbers are working normally.
Continue Reading
23May2013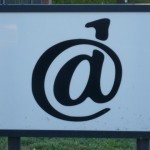 As a company located within the boundaries of the Dallas Central Appraisal District (DCAD), VIRTBIZ Internet Services is required to comply with Section 22.04(a) of the Texas Property Tax Code.   We receive instructions from the Chief Appraiser each January to file a report listing the name and address of each owner of property located in […]
Continue Reading
1Jan2009
Now offering Dedicated and VPS with BlueOnyx. BlueOnyx is a brand new hosting platform based on CentOS5 and the BlueQuartz project. BlueOnyx aims at delivering a turnkey server appliance for webhosting. For a limited time, we are offering promotional specials on BlueOnyx dedicated servers and BlueOnyx VPS. CLICK HERE for more information!
Continue Reading