The first webserver we owned and operated was a big beige box running Microsoft Windows NT 4.0 Server. It ran just fine. But when it came time to add capacity, we were captivated by the little blue pizza boxes with the cool LCD screens on them. What are they? They are Cobalt RaQ servers.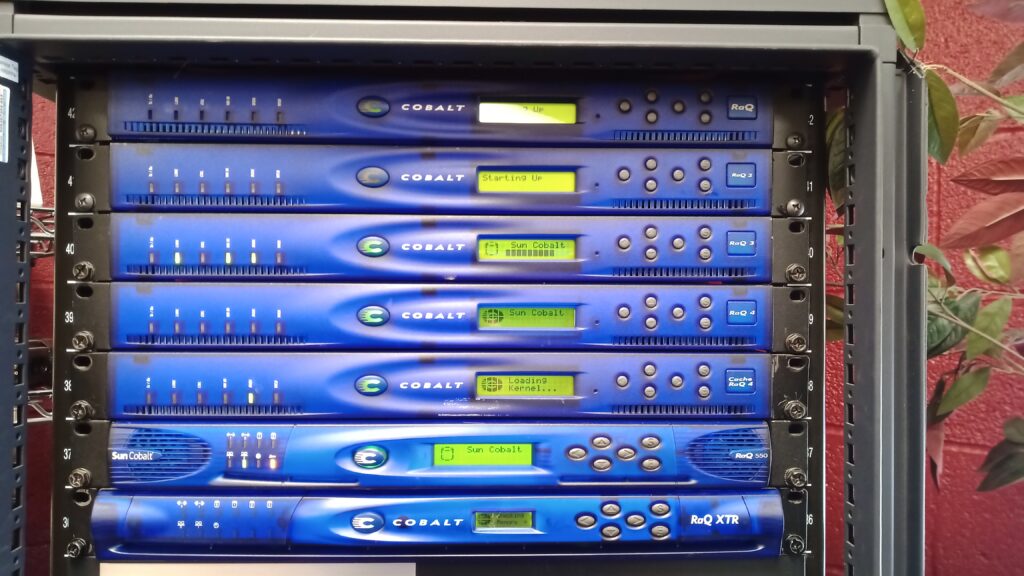 These Cobalt RaQ Servers are on display in running condition in our conference room / museum. All of them have been in production use in our facilities at some point.
We picked up our first Cobalt Raq second-hand from our friend Gerald Waugh at Front Street Networks in late 1998. It was a gently-used RaQ2, which apart from featuring a tad faster MIPS processor and a (completely unnecessary) cooling fan was pretty well identical to the original RaQ.
The cooling fan was not technically necessary for the Cobalt RaQ2. This is because the relative efficiency of the platform meant that passive cooling worked just fine. However, some purchasers of the original Cobalt RaQ complained about this apparent engineering oversight, and claimed that all servers must have cooling fans. So the RaQ2 added a small, noisy, but not terribly functional cooling fan to the chassis.
A great benefit to the RaQ server was the addition of a web-based GUI to perform all the server management functions. With our NT4 server, every function had to be hand-configured by the system administrator from the Windows screen. The provision of a web-based GUI meant that we could easily manage the server from anywhere, or even provide customer access to the end users to manage their own accounts.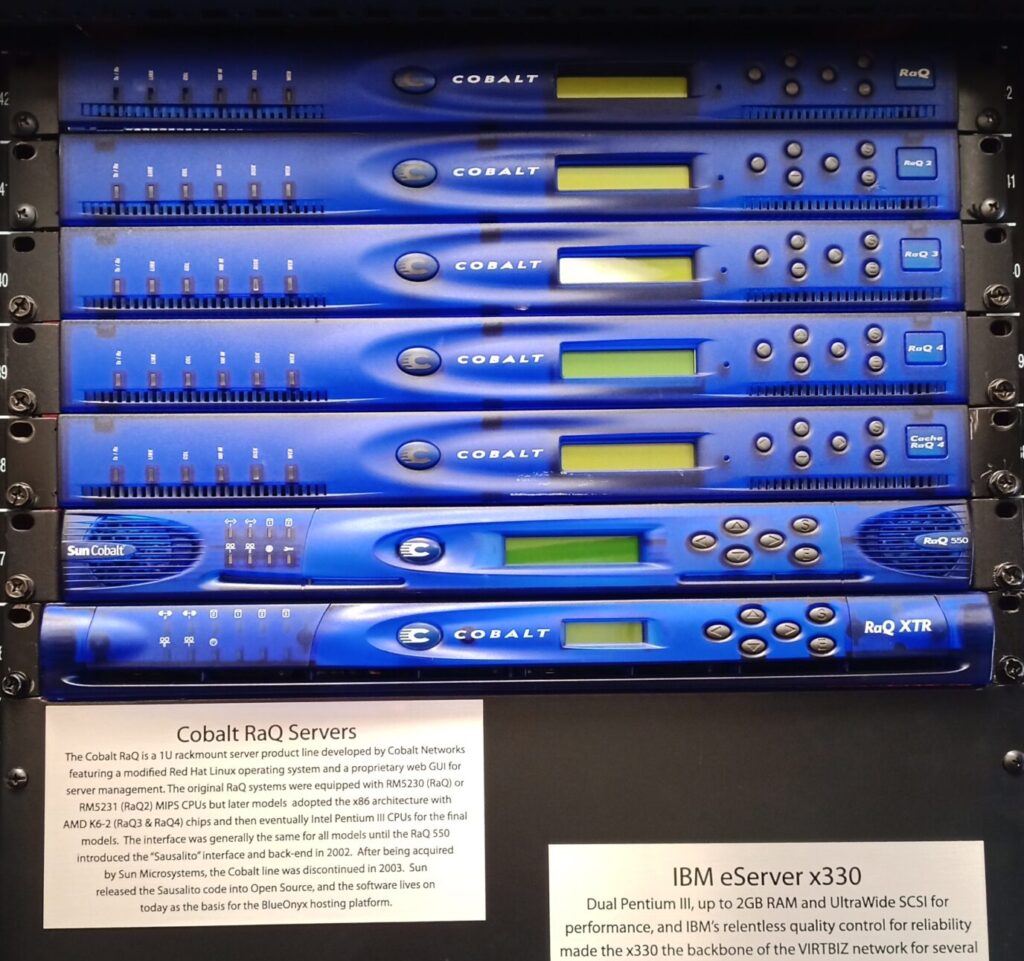 But the biggest benefit for us was the consolidation of the various services necessary to operate a website. Previously, we had hosted web content on one Windows NT server using IIS. Email was handled on a separate server using Post.Office software. DNS was a different program accessible only through the Windows interface. With the Cobalt, web, email and DNS functions were all connected through a single interface and handled on a single physical server. Whats more, the server was fully multi-tenant, allowing for different users to access different resources as assigned.
Later updates to the Cobalt RaQ added support for MySQL databases as well as PHP and ASP scripting languages.
Once we had our first Cobalt RaQ, we were hooked. Not only did it make it far easier for us to manage our webhosting business, but it also made it possible for our customers to perform self-service tasks on their own. Furthermore, the servers were so reliable and easy to use, they were a no-brainer. It wasn't long before we ordered another RaQ. Then another. Then another.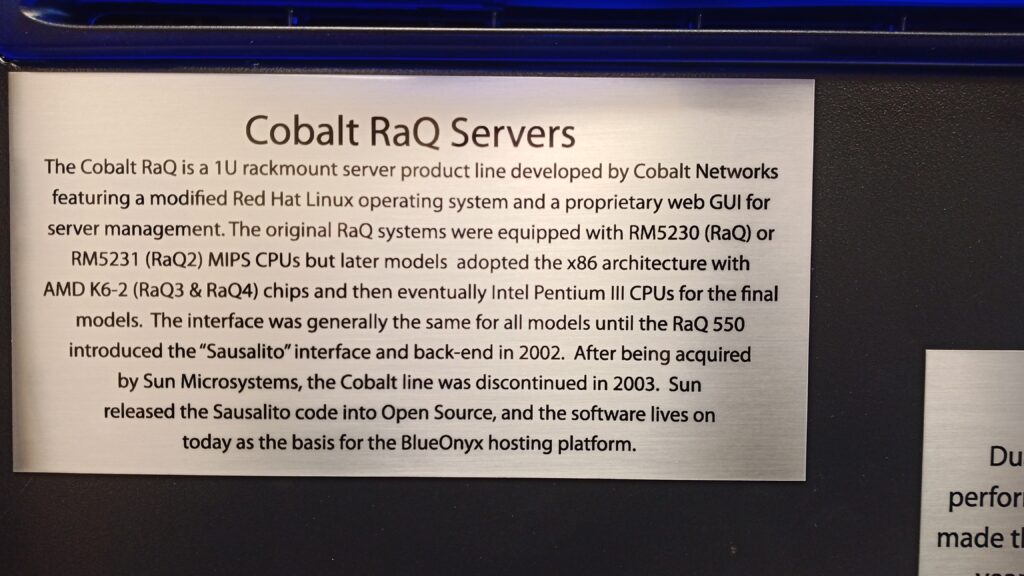 As Cobalt continued to upgrade their hardware and software, we followed suit. We took on various flavors of the RaQ3 and RaQ4 and finally settled onto the RaQ550 which introduced an all-new (for the time) GUI based on Cobalt's "Sausalito" architecture.
Although Cobalt was given an unceremonious axing at the hands of Sun Microsystems, which had purchased Cobalt ostensibly to reach a lower-end market but wound up being wholly unsuited for the task.
As a parting gift to the Cobalt community, Sun was gracious enough to release the Cobalt code as Open Source, allowing it to live on in future projects such as BlueQuartz and BlueOnyx.
VIRTBIZ is proud to be the host datacenter for the BlueOnyx project, and we maintain many BlueOnyx servers for both our own operations and to support the operations of our clientele.